Kolumb Printing House
One of the most technologically advanced printing houses in Poland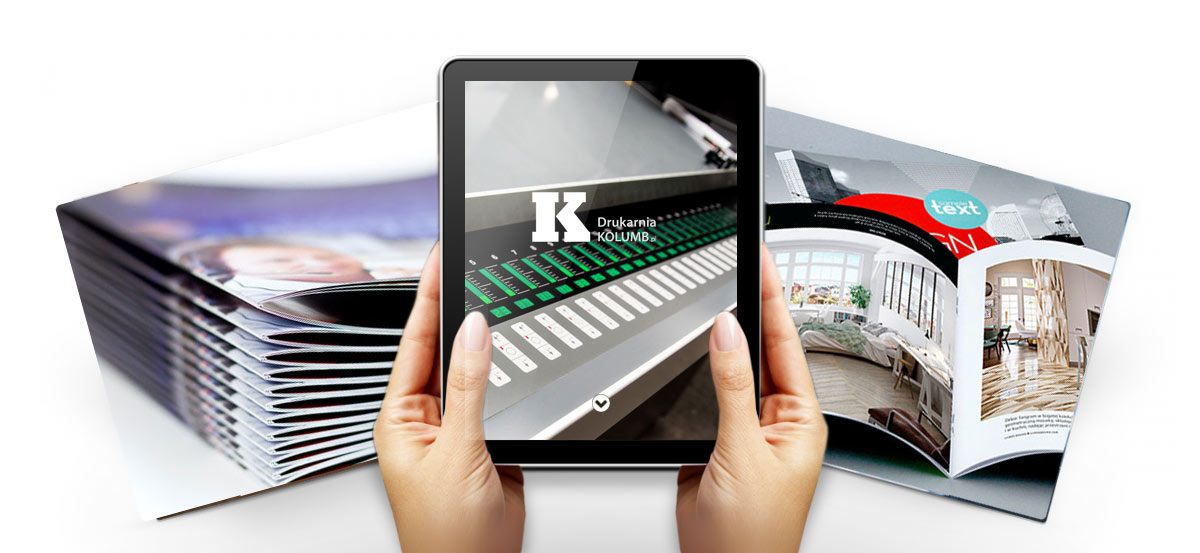 Machines

Our machines do not only facilitate our work, but guarantee the highest quality of printouts as well.
We have 3 8-colour B1 machines able to print 16 A4 pages (duplex) in one run, with two of them using the cutting-edge UV LED printing technology which allows to process the printed works further immediately.

Why us
We have had the ISO quality system for thirteen years and treat it really seriously, undergoing frequent third-party audits related, e.g. to Colour Management, which offers our customers the maximum safety and satisfaction.
Drukarnia Kolumb has been on the market since 2000 as one of the major printing sector entities in Poland. We can surely boast of being the largest specialist printing house in Silesia. Our long experience and professional staff combined with the state-of-the-art technology enable us to offer our customers high quality services for competitive prices and with convenient lead times.
The most cutting-edge printing house in Silesia
with the only machine of such a type in Europe